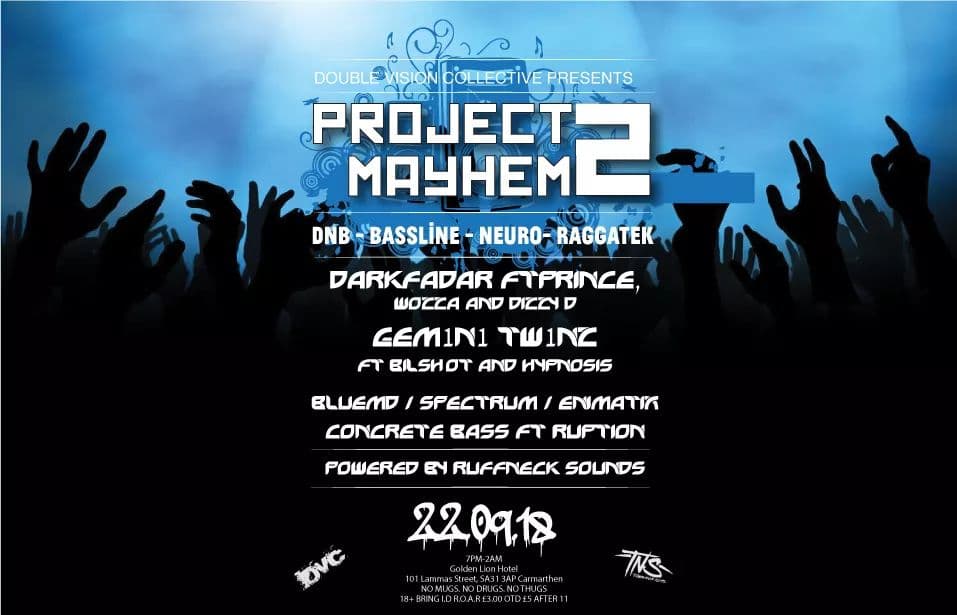 Bilshot performing live at Project Mayhem 2 on 22nd September @ Golden Lion Hotel in Carmarthen!
The Golden Lion Hotel, Carmarthen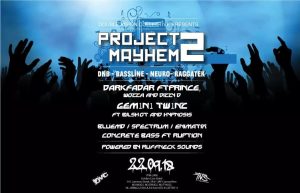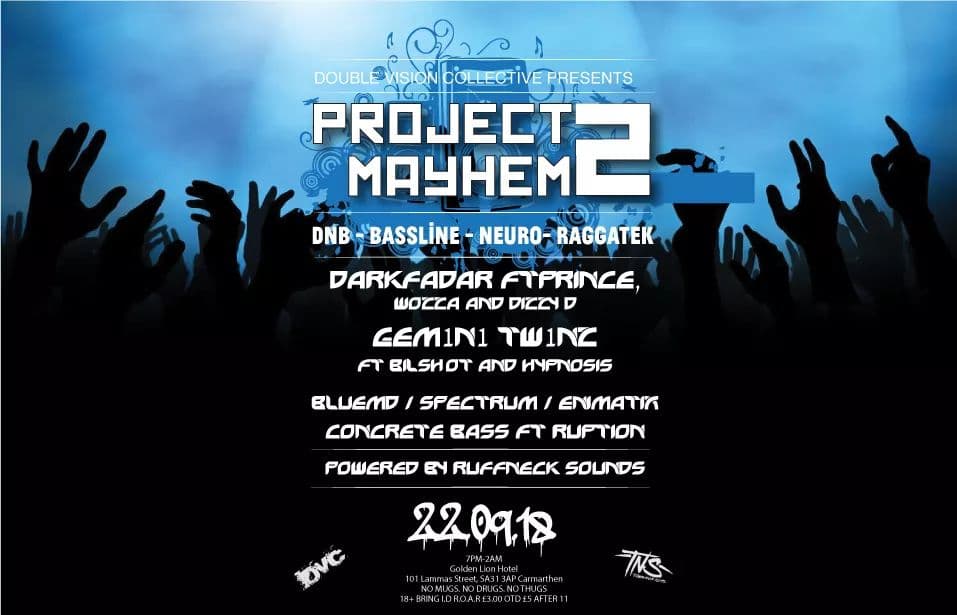 》Yesss guys.. double vision are back with our second instalment of Project mayhem《
Bringing you a night full of the freshest tunes and wicked lighting with sounds provided by;
??RUFFNECK SOUNDS??
?YOU KNOW WHAT TO EXPECT?
●○●Live graffiti out the back with our resident artist Wenzy●○●
☆Djs + MCs Confirmed☆
▪▪GEM1N1 TW1NZ FT
BILSHOT & HYPNOSIS ▪▪
https://m.soundcloud.com/gem1n1-tw1nz
www.bilshotrecords.co.uk
Soundcloud.com/bilshot
▪▪ ENIMATIX ▪▪
https://m.soundcloud.com/enimatix-dnb
▪▪DARKFADA FT
PRINCE -WOZZA- DIZZYD▪▪
https://m.soundcloud.com/eejayarkfada
▪CONCRETE BASS FT RUPTION▪
https://www.facebook.com/bristolconcretebass/
https://m.soundcloud.com/concretebassbristol
▪▪SPECTRUM▪▪
Http://www.mixcloud.com/scottradford/
▪▪ BLUEMD▪▪
https://m.soundcloud.com/justmyday
Arive early to avoid dissappintment
to our autumn bass rinse out??
Bring ID // Over 18's ONLY
NO MUGS OR THUGS
basslinebilshotbilshot the mad rapperbritishBshotdjdnbdrum and bassemceeeventgemini twinzgrimelivelyricalMCnewperformanceraggatekrapstreetsUKunderground